On this page we present our network to you. We at Apartments-b2b are in constant exchange with various cooperation partners and associations. Thus we keep our service for apartment seekers, landlords and relocaters always up-to-date. You want to become a member of our network? Don't hesitate to contact us!
WARMES-BETT.DE


More and more people are escaping from Ukraine to Germany. It is unclear exactly how many there are. According to estimates, the number is in the hundreds of thousands who have escaped to Germany from the war of aggression.
Property owners, landlords and caretakers can help by providing living space for refugees. On the initiative of companies in the real estate business, the platform warmes-bett.de was created. Here, information on free accommodation for refugee families is collected and coordinated.
We from apartments-b2b support this action.
If you have something to offer or are looking for something, please click here to get to the platform.
—
Все більш і більш людей втікають з України в Німеччину. Яка саме їх кількість, не ясно. По припущенням кількість людей, котрі шукають захисту в Німеччині рахується сотнями тисяч. Володарі, орендодавці та управителі могли б допомогти, аби пропонували житло для біженців. За ініціативою компаній іммобільного сектора була створена платформа Warmes-Bett.de, на котрій збираються і координується інформації про безкоштовне житло для біженців.
Ми, працівники Apartments-B2B, підтримуємо цю акцію. Якщо хтось, відповідно, пропонує або шукає житло, має тут можливість перейти до цієї платформи
House and apartment service Bernd Türck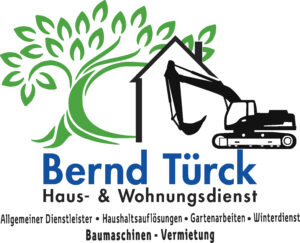 We are pleased about a new cooperation with the family-run company "Haus & Wohnungsdienst Türck". Starting with small repairs of any kind to painting work to construction equipment rental, you are always at the right address. Would you like to learn more about the company? Then click here to go to the company website.

Häuser Druck – the Print Shop in Cologne
Häuser Druck has now been printing for customers from all over Europe for almost 100 years and in recent decades has established itself as one of the largest and most innovative print shops in NRW thanks to efficient growth, the necessary know-how and state-of-the-art machinery.
Häuser Druck offers numerous printing products and services with individual advice on all aspects of print production.
For direct inquiries, please contact Andreas Köhler (andreas.koehler@haeuserdruck.de).
You can find more information at www.haeuserdruck.de.
GOP – Modern Variety Theatre Bonn
Located in the heart of the former government district, the GOP is known for its first-class range of spectacular shows, breathtaking scenery and culinary highlights. It offers a great entertainment for all senses. You can find more information at variete.de/bonn.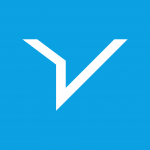 SHARE NOW – easy car rental in Cologne and Düsseldorf
With SHARE NOW you don't need to buy or lease a car. You can find rental cars on every corner in Düsseldorf and Cologne. No matter if you need the car for two minutes or for two weeks – with only one app you are ready to go! In addition to Cologne and Dusseldorf, the company also rents its cars in Berlin, Hamburg, Munich and many other locations.You can find more information about the company at share-now.com

WaschMal – The mobile online textile cleaning service
WaschMal is the Germany-wide mobile online textile cleaning service for private and business customers as well as for delivery stations in companies for employees and in REWE stores. With WaschMal, used laundry is picked up on the desired date, cleaned and delivered back to the desired location, ready for use. Ordering is very simple via WaschMal App or the Web. More information at waschmal.de!

A frequently occurring problem in large cities is probably the search for a parking space. If you are travelling by car, it is often difficult to find a suitable one. But that's over now! We are pleased to introduce our cooperation partner, Ampido. The Ampido principle is very easy: Parking lots or entrances of private persons are offered via an app. Parking seekers can use the app to search, reserve or rent a suitable parking space.

Since 25 May 2018 we have been cooperating with the owner of Fondstore.com, Jörg Wrobbel. Fondstore.com offers optimal possibilities for financial investments and insurances. As a valuable cooperation partner, Fondstore.com is currently preparing several interesting and new options with which both tenants and landlords can protect themselves. For Apartments-b2b Jörg Wrobbel created different tariffs for a household contents insurance. This allows our tenants and landlords to benefit from special conditions. Here you will find further information on the current household insurance policies, the compact and classic tariffs (page in german).

At this point we would like to introduce our cooperation partner Kai Dornheck Busscher. As the owner of d&b Immobilien, he has specialised in the sale of real estate. Kai Dornheck Busscher worked for e-rent for more than 15 years. He was on the road as a field service provider. His wealth of experience with more than 4000 property inspections in Cologne, Bonn and Düsseldorf, makes him a valued and reliable partner.
Are you planning a short stay in Cologne and looking for a furnished apartment for just a few days or weeks? No problem – our cooperation partner, Kristin Reuther-Mercurio from the "Homestay Agency", offers furnished apartments for exactly such periods. The Homestay Agency has been cooperating with partners such as Koelnmesse and FIBO for years. Many Cologne visitors and business people passing through book their furnished apartments through Homestay Agency. We can warmly recommend the service and quality of the Homestay Agency.