Briefly some information about us
Apartments B2B was founded in 2015 by placement specialists in the furnished housing market.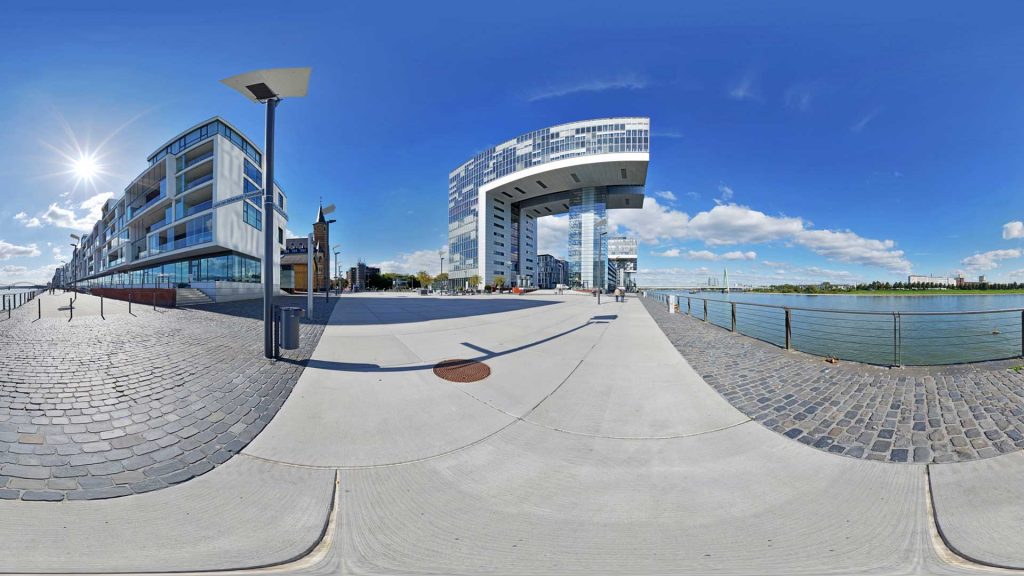 apartments-b2b
is your specialist when searching for furnished apartments for companies and business customers in Cologne, Bonn and Dusseldorf.
We distinguish ourselves by a permanently large stock of properties just as well as by our individual advance consulting for apartment seekers and landlords.
6 placement experts
with more than 100 years of professional experience in the furnished housing market.
We provide service-oriented support to customers and clients in the Rhineland and consistently find matching solutions for the challenges we face each and every day.
Thorsten Zierenberg
Thorsten Zierenberg real estate broker (according to § 34 c), self-employed occupation for e-rent Immobilien Dr. Wirth KG's company service from 2002 until 2015 after previous independent consulting activities in the IT and hotel businesses. Founder and owner of apartments-b2b since May 2015.
Apartments in the portfolio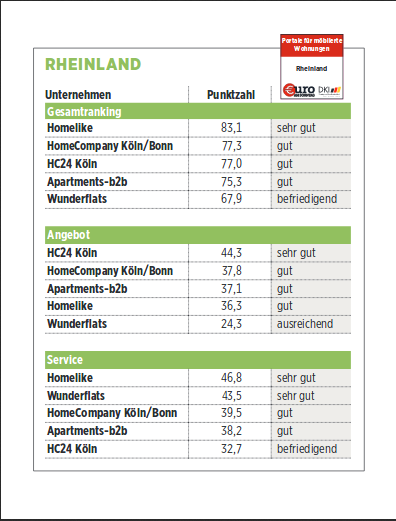 How the scoring was done: The overall ranking is composed of the equally weighted areas "offers" and "service". Total points distribution: from 83 points very good, from 68.9 p. good, from 57.2 p. satisfactory, from 47.5 p. sufficient. Offers and service: from 41.5 points very good, from 34.4 p. good, from 28.6 p. satisfactory, from 23.7 p. sufficient, from 19.7 p. inadequate.
Finanzen.net