On this page we present our network to you. We at Apartments-b2b are in constant exchange with various cooperation partners and associations. Thus we keep our service for apartment seekers, landlords and relocaters always up-to-date. You want to become a member of our network? Don't hesitate to contact us!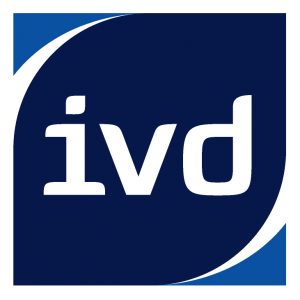 Since the first of August 2016, we're a proud member of the Immobilienverband Deutschland (IVD) and belong to the Regionalverband West. The IVD supports real estate agencies. The association is committed to promote and safeguard the professional practice of its members. In addition, the IVD improves the framework conditions for both market participants and consumers. The IVD logo is thus regarded as the trademark of qualified real estate consultants, brokers, administrators and experts in the public eye.

Since 25 May 2018 we have been cooperating with the owner of Fondstore.com, Jörg Wrobbel. Fondstore.com offers optimal possibilities for financial investments and insurances. As a valuable cooperation partner, Fondstore.com is currently preparing several interesting and new options with which both tenants and landlords can protect themselves. For Apartments-b2b Jörg Wrobbel created different tariffs for a household contents insurance. This allows our tenants and landlords to benefit from special conditions. Here you will find further information on the current household insurance policies, the compact and classic tariffs (page in german).

At this point we would like to introduce our cooperation partner Kai Dornheck Busscher. As the owner of d&b Immobilien, he has specialised in the sale of real estate. Kai Dornheck Busscher worked for e-rent for more than 15 years. He was on the road as a field service provider. His wealth of experience with more than 4000 property inspections in Cologne, Bonn and Düsseldorf, makes him a valued and reliable partner.